Visitors from many different countries
The evil Eye combatting Corona
The idea stems from Marga A. Court, professor at Universidad de Arte e Grafica/Design, Buenos Aires, AR.
The contemporary mosaic is ideally suited to sway human thoughts into another direction. The artist enjoys designing, the spectator perhaps to let his eyes glide over the coloured shining surfaces. And to experience joy is well known to be the best medicine against distress.
Exhibition/Finissage Vienna – Mosaic as contemporary art
---
Eröffnung der Ausstellung "Theaterbilder" in den Räumen der Gesellschaft für Musiktheater, Wien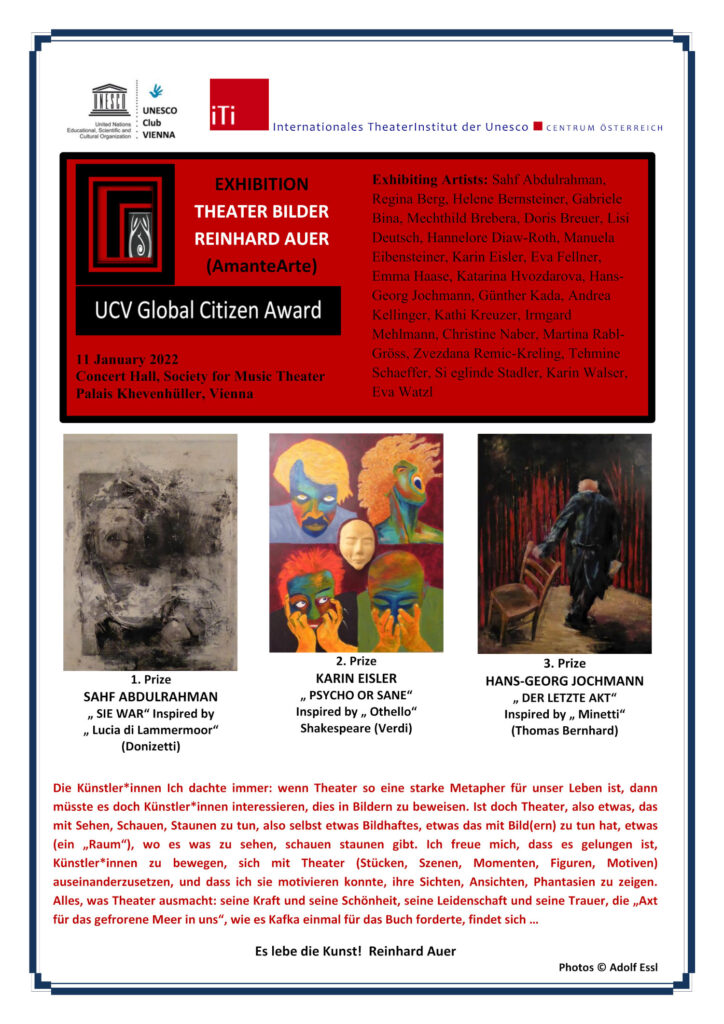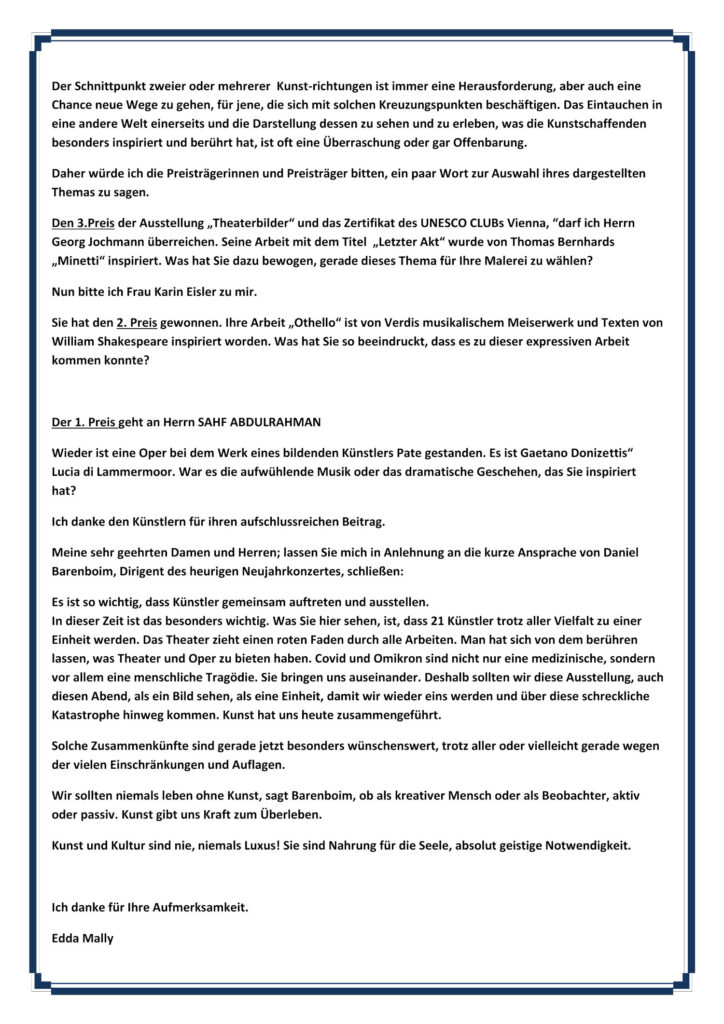 Mosaic Festival Belgrad
End of the registration period for Seminar 3 of the IACC Academy, in September 2022
Hello, dear friends of color,
Today we are informing you that the registration period for the reduced seminar fee of €1,350 ends on Friday, August 5, 2022.
The registration period with the increased fee of €1,500 expires on Tuesday, August 16, 2022.
We would like to point out that this seminar at the University of Salzburg will take place as planned.
The following special lectures are planned this time:
a practical workshop for painting materials and techniques, a city tour on the topic of "plaster and surfaces in the old town", a lighting technology lecture, the biological effects of light and the physiological reaction to colour, positioning as a color designer, color planning in schools and in hospitals , as well as color as a psychological expression and dramaturgy.
All presenting lecturers and guest lecturers will be present.
We hope that this program will find your interest and that we can welcome many of you to Salzburg, the beautiful city of Mozart!
We look forward to you!
Edda Mally